New Additions
It's been a while since we last added something new to the blog but it has been a pretty hectic few months ferrying children to school and University, as well as re-organising our stock and storage facilities.
On-line sales remain very strong as we add new additions on a?regular?basis, with around half of our books now going abroad. We are still overstocked, however, and yet ?more new additions (books and music) keep arriving almost daily! As I type this a colleague has just popped in with a bag sheet music!
Quick Sales
One particular collection has turned out to be quite significant with books selling as soon as we listed them – one even sold within an hour of putting it on Abe Books; a record for us!
It started with a lady of a certain age arriving in the shop in Oswestry Indoor Market and asking if we bought books as she was moving house and down-sizing. What was significant was the fact that she was so bubbly and had an American accent.
Wide-Ranging Interests
So I went to have a look. It turned out that both she and her husband, who had passed away, were research scientists specialising in cancer. Although long retired she still spends a day a week at the Orthopaedic Hospital in Oswestry. However, it was clear that while their professional interests were very specific, they both had wide-ranging reading habits: art, music, crime fiction, gardening, travel, cooking, sci-fi, architecture, poetry……..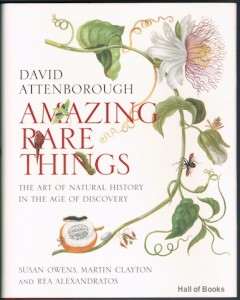 What was remarkable was the number of signed first editions they had collected over the years, plus the fact that most of the books appeared virtually as new – read once and then stored carefully in purpose-made bookshelves.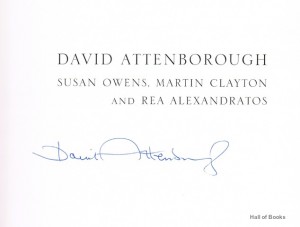 It turned out she had been born in New York and came to the UK in 1960. Her mother had been an artist and her father an architect. Which explained some of the books, as well as a particularly interesting collection of modern art; not to mention the house which was a Tudor cottage with a very nicely designed (and built) modern extension.
Now Online
We agreed a price and I took what I could. She had decided to keep a selection for her new house, but that still left a significant proportion she wished to dispose of and I pointed her in the direction of a couple of other local dealers who might be interested.
We have started to add these books to our inventory and more new additions will follow over the next few weeks. Please contact us if you would like more information – info@hallofbooks.com