Welsh Language Books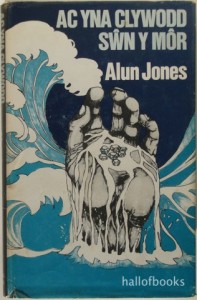 Being right next to the Welsh border we often find a number of Welsh Language Books in the collections we acquire, and, occasionally, we are offered whole Welsh Language collections. Inevitably, given the strong Chapel tradition across the border, a number of these books have a religious flavour but it is surprising the breadth of themes that are covered in the Welsh Language Books we have acquired. Everything from Bardic poetry books to a Welsh language translation of a book about Belsen!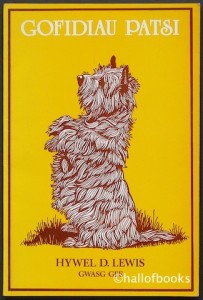 Siop Cwlwm

Here in the market, Lowri Roberts runs the Welsh shop – Siop Cwlwm – which specialises in new Welsh language books, cards, gift items and the like. We have an agreement with Lowri that we won't sell Welsh Language books from our shop but we have arranged that she will sell our Welsh language books for us through her shop. The fact that she speaks Welsh (and can understand what the books are about) and has an existing customer base of Welsh speakers, makes this a practical arrangement for both of us.

Some of the books we have acquired are quite scare and these we have put online, but the majority of the books are on offer through Siop Cwlwm. They cover a wide range of subject matter from Poetry to History, Religion to Children's Books, and they range in age from Victorian hardbacks to modern paperbacks. Please contact Hall of Books or Siop Cwlwm if you would like any additional informtion.