Just like Christmas.
We have acquired some lovely, lovely books recently. It's a bit like Christmas really, you're never quite sure what to expect when you drive out to visit someone and view their collection. Some real excitement builds up as you anticipate what you might find. Sometimes it's a bit disappointing but on other occasions it can be like stumbling into Aladdin's Cave!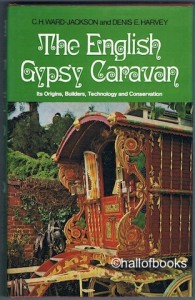 It's not that we need more lovely books. Our storage unit and shop are full to overflowing. But, being book-lovers, the chances of finding something special makes it very difficult for us to turn down requests to consider someone's collection of books. Just recently we have been asked to have a look at two specific collections which have turned out to be really very special.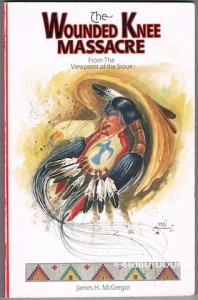 The first didn't start out that auspiciously. A lovely chap of a certain age came into the shop and asked if we bought books. Our usual response is 'Perhaps, depends what they are.' He started to explain that he and his wife had a large collection of history and art books, when his wife joined him. A lovely lady of a certain age, but quite deaf. We spent a lively few minutes shouting at each other until I agreed to visit.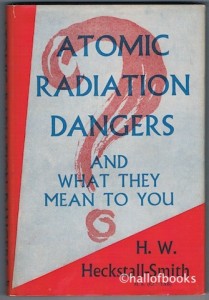 Lovely, lovely books from Wrexham
When I arrived at their house up near Wrexham, it wasn't that prepossessing. An old council house on a small estate, the garden was overgrown and the windows needed a lick of paint. I knocked on the door and it opened a crack. The owner apologised that it didn't open very far as I tried to squeeze in, not because it was jammed but because of the books stacked behind it! It turned out they didn't live in the house and just used it for storage. Two whole lifetimes of collecting was spread throughout the house and up the stairs and into the bedrooms. They were looking to redecorate and let the house. They needed to get rid of the books.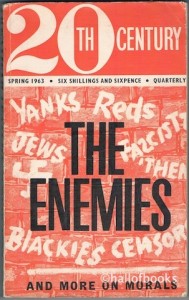 Art, Politics, Gardening and more
They really are a lovely couple. Very Welsh, he is an artist, countryman, non-conformist and ex. Communist; she was a lawyer, lived in France and is something of a businesswoman, as well as a keen gardener and embroiderer. Their books reflected all of their interests and more – history, politics, art, American Indians, Gypsies, gardening, crafts, economics, philosophy, law, religion and many, many more. We agreed a price and I packed up box after box of books. They then told me they hadn't emptied the attic yet!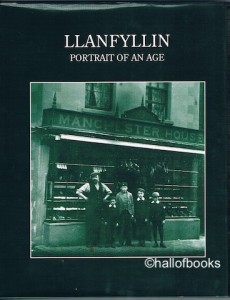 Lovely, lovely books from Llanfyllin
The second collection started with a phone call. "Do you buy books?" "No, we're overstocked." "Oh, but I've got to empty Mum's house and I don't know what to do with her books." Being weak, I agreed to have a look. Llanfyllin is a lovely little town just a few miles away from us and the house was right in the centre. Despite having the address, it took me 30 minutes to find as the road had the most haphazard numbering system I've ever encountered and no-one seemed to know the house name I'd been given. It turned out to be an Elizabethan half-timbred house, modest (and un-named) on the outside, but like the Tardis inside. The lady showed me the books, which were spread through the property, and then left me to have a look while she made a cup of tea.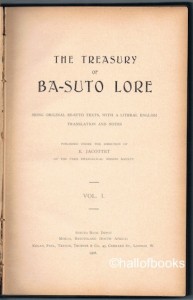 The books were interesting and seemed to cover several distinct eras and subject areas. There was also a large collection of photo albums which, on inspection all seemed to contain contact strips and portrait photographs of the same very attractive woman. It turned out this was the lady who had died and it was her daughter who was clearing the house. Her mother had been a fashion model in the 1960's and her father was a fashion photographer, hence all the photographs. When her Mum retired as a model she became an archaeologist!
South Africa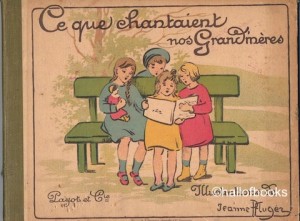 Fascinating enough you might have thought, but the books told a story too. Clearly there was a link with South Africa, but also some connection with France. There was a large selection of archaeology books, but also late Victorian poetry collections, commercial gardening books, children's books and an assortment of other bits and pieces. I couldn't take all of them but we agreed a price on those I wanted and I packed up several boxes, trying not bang my head on the beams or break an ankle on the very uneven stairs.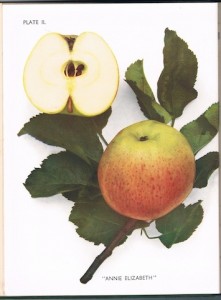 Online and in the Shop
We have only started listing these lovely, lovely books online recently but they have already started selling strongly. Some are very scarce and some in beautiful condition. We have also taken a large quantity to the shop, especially classic Penguin and Pelican paperbacks covering a variety of topics. Do get in touch if you'd like further information.