WW2 History and Naval Memoirs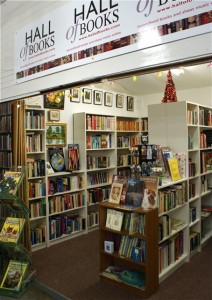 One of the great things about being here in Oswestry Indoor Market is the fact that people constantly offer us books. We're always grateful and we do occasionally buy a few, but the reality is that the majority are the usual paperbacks and Reader's Digest tomes which, sadly, we have to turn down – we don't have the space and they just don't sell.
Private Collection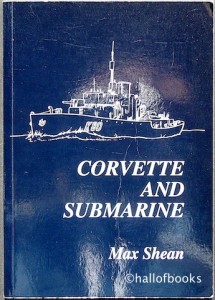 However, we do sometimes get offered some really interesting books and, just before Christmas, a chap came in and bought a couple of history books. We got talking and he mentioned that he was having to move house through ill-health. Reluctantly, he was considering down-sizing his personal collection of naval history and WW2 memoirs. "Would I be interested in taking a look?" he asked.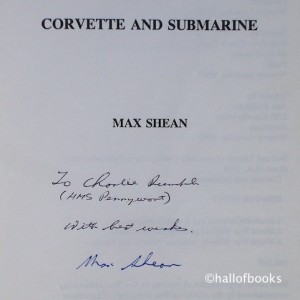 I arranged to visit and found a treasure-trove of books. His main interest was in WW2 History and naval memoirs, especially the Atlantic Convoys and the involvement of the Canadian Navy. He also had collections on military hardware and aircraft, as well as an assortment ?of other titles ranging from Poetry and the Cinema to Folio Society books. The most impressive aspect wasn't the fact that this was a highly specialised collection, built up over years of collecting, but their quality. The majority of the books look like they haven't been read and are in virtually as-new condition – some are so glossy that it makes them hard to photograph. And about 20% of the books are signed by the authors!
Unique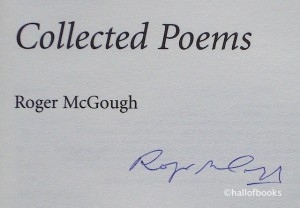 I visited twice and ended up buying about 250 books, the majority being WW2 History and Naval memoirs. A considerable investment, but we were both happy with the transaction. He received what he felt was a fair price and I acquired a selection of books which would be hard to find in any other circumstances. A few of them are unique. Roger McGough for example, the Liverpool poet, is not a prolific autographer and there are very few examples of his signed books available.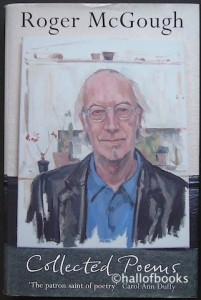 Online
We have started listing these books online and have already sold several. The majority really are in very good condition, are very specialised and some have the added benefit of being signed. Please have a look at our inventory or get in touch if you would like more information – info@hallofbooks.com. We can always bring specific titles to the market as well.