The Folio Society – Gentlemen Prefer Blondes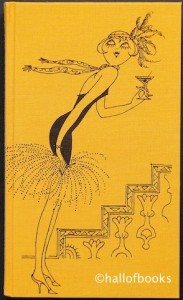 You've probably seen Folio Society books on people's book shelves. You may even have one or two yourself. Many of them come in slip-cases rather than having traditional dust jackets. All of them are beautifully produced using quality papers, fine bindings and illustrations by leading artists. And they are all reproductions of literary best-sellers or classic titles. No mass-market shelf-fodder here, just lovely editions of some of the best books ever written.?The Folio Society ethos could be distilled as: great books are even more enjoyable if they look and feel beautiful, as well as being outstanding reads.
The Folio Society – The Maltese Falcon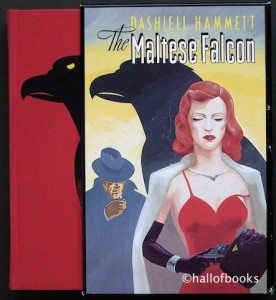 That they succeed in this endeavour is self-evident but they can often be the victim of their own success. People buy the books, often as gifts, and they are then left on the shelf as evidence of the owner's good taste rather than being read. There is something about the quality of the books that suggests they are iconic and should remain unsullied, rather than being used for the purposes they were designed for – to be read, enjoyed and returned to again and again.
The Folio Society – Cautionary Tales and Other Verses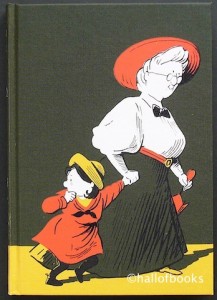 Here at Hall of Books, we believe that books should be read. What is the point of owning books that just sit on the shelf and gather dust? Ok, if you need reference books, especially in some esoteric discipline, those books may only be opened occasionally. But when it comes to fiction, the authors wrote them in order to communicate something important – a great story, interesting ideas, insights into the human condition – and you will only discover what they have to say if you read the book.
The Folio Society – Sagittarius Rising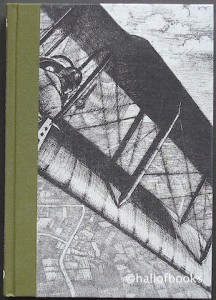 One of the great things about secondhand books is seeing how they have been enjoyed by previous owners. There is something sad about acquiring a collection of books that has never been opened. Sure, it makes the job of selling them easier for us. Fine, unmarked copies are always the first to sell. But it is a little depressing to realise that the owner never opened them; never discovered the treasures inside or explored the ideas on offer.
The Folio Society – Beowulf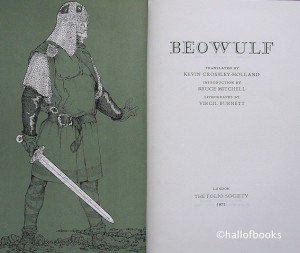 But this is the fate of many Folio Society editions. Given as gifts, or acquired because the owner wants his friends and guests to admire his book collection, they remain unread and often unopened. Too good to be used. Now, this may be sad on one level but, on another, it is great news for us and for our customers. Virtually new copies of Folio Society books can be purchased for a fraction of their original purchase price. The production standards mean that they don't age like mass market books and the illustrations are usually not available anywhere else. So, they make a great secondhand buy. And, shock horror, they can be read! And should be.
These are not condensed editions of best sellers like Reader's Digest (we'll discuss them in a future blog) but genuine finely bound copies of some of the greatest books ever written. As I write it is just coming up to Christmas 2012 and we have sold several Folio Society editions, obviously as presents, but we have plenty more in stock.
Folio Society – O. Henry Short Stories